Warning
: Use of undefined constant have_posts - assumed 'have_posts' (this will throw an Error in a future version of PHP) in
/data/16/1/13/131/1828783/user/1983499/htdocs/wp-content/themes/bridgesfc/single.php
on line
3
Bret Hall
PRESIDENT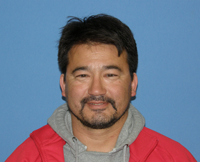 HEAD COACH 
Bridges FC is led by Bret Hall, lifetime soccer player and coach. Under his coaching mentorship, Bret has cultivated over 60 men/women players who have played professionally at the highest levels of soccer including the U.S. World Cup teams.  Bret is most known for his guiding role in the lives of his players through his vision to train and develop players to prepare them to use soccer as a bridge for life and service.
Bret played soccer at Wheaton College from 1976 – 1978. Bret played soccer professionally for 15 years in the N.A.S.L. (Chicago Sting), M.I.S.L and N.P.S.L., winning a Soccer Bowl Championship with the Sting in 1981 and an indoor championship in 1991 with the Chicago Power. Bret was the captain of his team 6 of those years.
Bret started coaching a wide variety of levels, ages and teams in 1981. He started with a youth league in West Chicago while also training boys & girls in St. Charles, Illinois. During the 8 years of St. Charles training, the local high school, with many of Bret's players, won 8 soccer State Championships. In 1984 Bret was an Assistant Coach for the Wheaton College Men's soccer team which won the NCAA Division III National Championship. For 2 ½ years Bret was an Assistant Coach for the women's soccer team at SMU. Bret was also a coach in the U.S.L. where he was first introduced and worked with David Richardson and the Chicago Sockers. Bret is the only head coach in the U.S.L.'s history to win three consecutive U.S.L. outdoor championships, leading the Chicago Stingers to the 1998 D3 Pro League championship and the team's successor, the Chicago Sockers, to two straight Premier Development titles in 1999 and 2004.
From 2006 – 2007 Bret was an Assistant Coach for the women's U.S. National soccer team, primarily working with the defense. During the time Bret was with the team in the 46 matches played, only 3 goals were allowed. In 2008 Bret worked as a volunteer coach for the Baylor University women's soccer team. In 2004, Bret was inducted in the United Soccer League Hall of Fame.