Warning
: Use of undefined constant have_posts - assumed 'have_posts' (this will throw an Error in a future version of PHP) in
/data/16/1/13/131/1828783/user/1983499/htdocs/wp-content/themes/bridgesfc/single.php
on line
3
Totsch Scores First Goal Of Season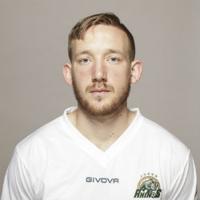 Rochester pushed back early in the second half with their first scoring chance of the game as Keasel Broomehad to stand his ground against a rushing Rhino forward to make the save and keep the game scoreless.
The Rhinos kept the pressure on the Islanders' backline with a series of scoring chances. They finally cashed in to open up the scoring in the 83rd minute off of a Bradley Kamdem Fe cross that soared over the defense and met the head of Sean Totsch for his first goal of the season.
Read the full article here.