Warning
: Use of undefined constant have_posts - assumed 'have_posts' (this will throw an Error in a future version of PHP) in
/data/16/1/13/131/1828783/user/1983499/htdocs/wp-content/themes/bridgesfc/single.php
on line
3
Three Bridges players return from Sweden having helped Lidköpings FK gain promotion.
This week, JC, Luis and Travis head back to America after completing their mission in helping Lidköpings FK win the series and gain promotion into the 2nd Division. The three players played a crucial role in accomplishing their promotion in the league and they hope they will return next season.
JC Aikenhead, 25 year old central defender.
"Good at headers, tracking the attackers, strong physically and good with the ball at his feat. A great player."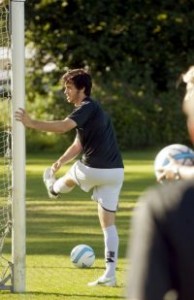 Travis Cantrell, 22 year old forward.
"Travis is big, strong and good at keeping possession. He has really nice headers, good technique and shot. He can both score goals and create for others."

Luis Mojica, 25 year old midfielder.
"A very technical midfielder, kind of a playmaker. We play a bit differently then what he's used to so his positioning was a bit wrong in the latest game. But he will be a big asset for us."
*All previously stated by Lidköpings FK manager*
Read on at: http://translate.google.com/translate?hl=en&sl=sv&u=http://www.lidkopingsfk.se/&prev=/search?q=lidkopings+fk&client=safari&rls=en
Early article describing the clubs excitement for having the "American Trio" join them.
Read more at: http://nlt.se/sport/fotboll/1.2269469-amerikansk-trio-klar-for-lfk