Warning
: Use of undefined constant have_posts - assumed 'have_posts' (this will throw an Error in a future version of PHP) in
/data/16/1/13/131/1828783/user/1983499/htdocs/wp-content/themes/bridgesfc/single.php
on line
3
Lacroix With An Assist As Indy Wins Spring Title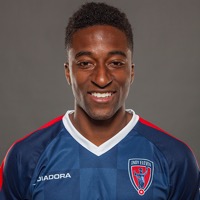 …But the disappointment wouldn't last long, as it was Zayed again hitting home just a minute later by sliding in at the back post to put home Duke Lacroix well-struck low cross, sending the Carroll Stadium crowd into hysterics. The goal was Zayed's sixth of the campaign, the heroic effort on the evening pushing him to the top of the league's scoring chart.
Three minutes of stoppage time would provide no serious threats to the three-goal advantage, with the final whistle signaling the biggest win in club history – and spilling many of the fans in attendance onto the Carroll Stadium pitch to join in the celebration.
Read the full article here.