Warning
: Use of undefined constant have_posts - assumed 'have_posts' (this will throw an Error in a future version of PHP) in
/data/16/1/13/131/1828783/user/1983499/htdocs/wp-content/themes/bridgesfc/single.php
on line
3
Interview With Elliot Borge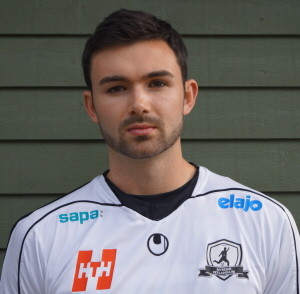 Elliot Borge is 21 years old, from Western Springs, Illinois. Only 45 minutes from the big city of Chicago. In recent seasons he has spent in the college team Wheaton where he combined studies with football.
Position on the pitch?
Central midfielder
Strengths as a player?
Seeing myself as a technical player who is good at finding space on the floor where I can be with and control the game
What do you need to work more on?
To take their own trades and thus make more goals.
What are your expectations for this season with MVFK?
I hope this season I will continue to develop as a player and also help the club achieve promotion.
What are your future goals as a footballer?
My personal goal is to maximize my potential as a player, at whatever level, I am offered to play.It can be either to remain in Sweden or return to the United States and any of the three professional leagues there.
*Excerpt translated from Swedish. Full interview can be found here.