Warning
: Use of undefined constant have_posts - assumed 'have_posts' (this will throw an Error in a future version of PHP) in
/data/16/1/13/131/1828783/user/1983499/htdocs/wp-content/themes/bridgesfc/single.php
on line
3
Hunter Gilstrap Saves Penalty as Railhawks Win 3-1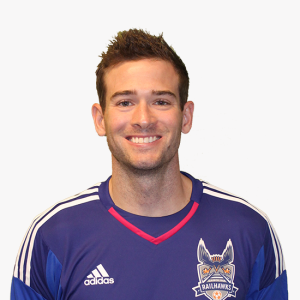 Hunter Gilstrap: In his first game with the RailHawks, the goalkeeper was tested early with an Ottawa penalty kick in the 28th. Gilstrap guessed correctly on Carl Haworth's low shot to the right. One minute later, Shiplane drew his penalty for Carolina.
Gilstrap's save sparked the RailHawks, as did his goal kick that immediately followed.
"PK saves are not something that you don't necessarily bank on happening. It's always sort of a bonus because you're not necessarily expected to save it," Gilstrap said. "Obviously it makes you feel pretty good, especially when it's your first real action of the game."
Even on a windy day, Gilstrap's goal kick found Novo and led to the RailHawks' attack where Shipalane drew a foul in the box to set up Novo's PK.
"Most of the time I don't hit the target I'm aiming for so I'm glad I did that time," Gilstrap said.