Warning
: Use of undefined constant have_posts - assumed 'have_posts' (this will throw an Error in a future version of PHP) in
/data/16/1/13/131/1828783/user/1983499/htdocs/wp-content/themes/bridgesfc/single.php
on line
3
Hlavaty Contributes to Big Railhawk Victory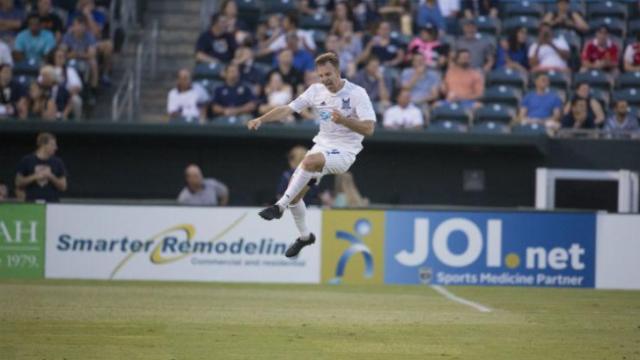 It's the first time the Armada have failed to score first in a home game this season, which proved a harbinger of more ignominy to come. In the 38th minute, a loose ball found its way to midfielder Neil Hlavaty unmarked atop the 18. Hlavaty calmly delivered a curler into the postage stamp for a 2-0 Carolina advantage.
The Railhawks went on to defeat the Armada 4-0.
To read the full match report, click here.