Warning
: Use of undefined constant have_posts - assumed 'have_posts' (this will throw an Error in a future version of PHP) in
/data/16/1/13/131/1828783/user/1983499/htdocs/wp-content/themes/bridgesfc/single.php
on line
3
Eric Gehrig Delighted to be with Fire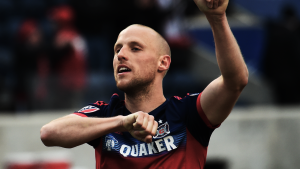 "It's exciting," Gehrig said. "This is a move that, ever since I signed professionally four or five years ago, was something I always dreamed about. Growing up with the team and having season tickets as a kid, every day is very exciting and it just feels almost like Christmas every morning."
Gehrig has since started in all but one of the Fire's five preseason games and all four regular season games this year.
"Personally, it's been a pretty good start for myself. I'm enjoying the city, I'm enjoying my teammates and the coaching staff, and it's great to be here."
To read more click here.