Warning
: Use of undefined constant have_posts - assumed 'have_posts' (this will throw an Error in a future version of PHP) in
/data/16/1/13/131/1828783/user/1983499/htdocs/wp-content/themes/bridgesfc/single.php
on line
3
Home
Soccer unites people, connecting us across both personal and global boundaries.
Bridges FC works with players who have a deep love for the game, but lack the networks, resources, and life essentials to maximize their development. We welcome young men from around the world and help them reach their highest potential in soccer by developing them physically, emotionally, and spiritually.
We are proud that the Bridges FC player-pool is approximately 200 players from fifteen countries; our work has contributed to five to seven Bridges FC players signing professional contracts each of the last four years.
HOW WE WORK
We care for the entire player. From basic needs such as housing and food to a professional training environment, we build a platform for skill as well as character, leadership, and service. Our greatest hope is that our players go on to inspire future generations, truly creating an eternal bridge between soccer and their surrounding communities.
YOU CAN PLAY A PART

We welcome your contribution. Your donation will help players in need to achieve their highest potential both in the game and in their development as individuals.

Bridges FC Player Spotlight
Alen and Baggio Husidic
For brothers Alen and Baggio, soccer was the joy that bonded young kids together in the midst of Bosnian civil war. In 1994, they were forced to flee to Croatia and live in the bullet-scattered battlegrounds of refugee camps and shells of destroyed homes. Living with no food, medical attention, or source of warmth in the winter, soccer was a common bond. As Alen said, "We always played together and watched our backs."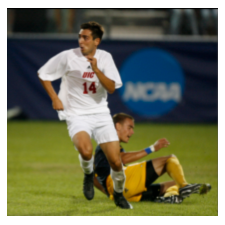 The brothers eventually made it to Hamburg, Germany where they were registered as refugees and given visas. Playing organized soccer for the first time on local club TSV Uetersen.was a highlight, as they were not allowed to work. Baggio recalls, "For us it didn't matter. We played soccer and had place to sleep and food to eat."
A family friend sent visas to bring the family to Chicago. They began "their parents quest to have a better life." In 2002, the brothers joined the Sockers and worked under the guidance of Bret Hall and Dave Richardson for two years. Daily training and dedication led them to UIC, where they led a Top 10 NCAA Division I team.
Bridges FC was a paramount experience for the brothers that defined them both as players and as people. Baggio went on to sign a Generation Adidas contract to first play with Chicago Fire and then Hammarby in Sweden. Alen began his successful career in Logistics for CH Robinson, a global transportation company.
"Bridges FC is where we found out what kind of players we were. We did the European trip and that made all the difference," says Alen. Baggio states, "We have the upmost respect for Bret. If it weren't for him, who knows where we would be. To this day I still look up to Bret and am always excited to spend time with him. He has a way of talking to people like no one else. He's the one guy that sees a positive out of any negative situation."